Design Exchange
Nottingham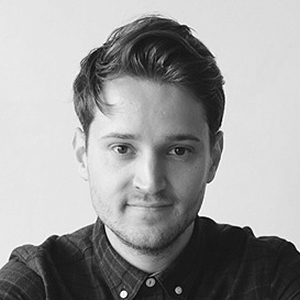 Change = Good
As humans, we're forced to make decisions every single day. There's often the easy, safe route and the harder, riskier one. In the last 12 months it feels like I've changed everything in my life – taking the hard and risky route more often then ever before. Creatively, it has left me feeling excited, motivated as well as a little terrified. My processes have been clarified and my experience has taken me to unchartered territory, leaving me with a plan.
Gareth is an graphic designer based in Cardiff working with clients worldwide. Supporter of the local and international creative community as member of the CreativeMornings/Cardiff team, Gareth has spent many years working in agencies helping brands communicate. He also likes to experiment under his moniker Strangelove and shares what he learns along the way at design meet-ups like this one.
A free monthly meetup about web design.
DXN aims to enrich and inspire Nottingham's digital design community. Each month, it hosts talks from renowned speakers and local voices, on topics from content to UX. Get in touch if you'd like to propose a talk or recommend a speaker.