Design Exchange
Nottingham
UX Design is Dead!
There is a common misunderstanding both inside the industry and externally about the role of a so called 'UX designer'. Should this role exist in a mature user centred design business? I plan to raise some tough questions about our existence, try to unravel what is expected of us and what the future may hold.
Chris is an Experience Design Consultant with ThoughtWorks, he's currently working in the financial sector with Ireland's largest bank in Dublin. Passionate about design, Lean UX and the future of the industry while enjoying good gin, coffee and conversation.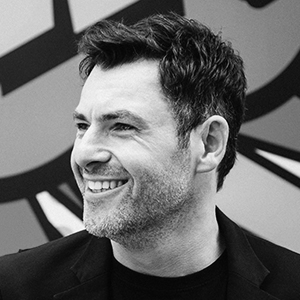 Welcome UFO People
Ideas are great aren't they? Personally, the difference between hacking a prototype together and a finalised product can be miles apart; often due to the wall of notes, sketches and diagrams clamouring for me to finish them.
Too often Tech is seen as a barrier to Creativity, during this session we'll look at examples of 'codeless' development, so everyone can get their hands dirty. It's about changing your career through Open Source, collaboration and Physical Computing. It's about doing it for yourself and not being reliant on your boss and that 9-5.
There'll be real world case studies to go along with more whimsical projects for pitches and personal work that's just a bad punchline.
Over the years Martin has created interactive browser-based experiences for everyone from PlayStation to Stella McCartney, McDonalds to Disney. These days he's obsessed with moving the Digital into the Physical, and creating shared experiences that enrich people's lives. Or make them laugh, that's good too.
A free monthly meetup about web design.
DXN aims to enrich and inspire Nottingham's digital design community. Each month, it hosts talks from renowned speakers and local voices, on topics from content to UX. Get in touch if you'd like to propose a talk or recommend a speaker.